Profile: AJ Hudson
Rather than marching along to the beat of the drum, AJ wants to be the drummer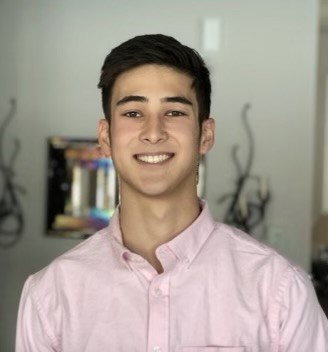 Aidan Henry, Staffer
December 13, 2021
AJ Hudson, an accomplished musician and senior at Smoky Hill, is passionate about drumming. 
"My favorite part about drumming is playing grooves that feel really good, and seeing people respond to the way I play."
Hudson, who has been playing the drums since a young age, is still able to recall his early roots in music.
"Messing around on GarageBand inspired me when I was four or five. I like to mess around with the drum kits on GarageBand, and then I wanted to be able to do that in real life."
As a senior, Hudson is no stranger to the music program at Smoky Hill, however, his accolades extend far beyond the confines of the school. For the past two years, he has been selected as a percussionist at the National Youth Orchestra of the USA. 
Most recently, Hudson performed his rendition of the Jennifer Higdon Percussion Concerto for the Denver Young Artists Orchestra Competition.
Although he is in his final year of high school, Hudson does not believe that his time in music will end anytime soon.
"I plan on going to college to study music at a conservatory on the East Coast. I'm not sure which one yet, but I'll be taking auditions in the spring."
Hudson hopes to someday turn his childhood passion into a profession by continuing to pursue his musical goals.