Bands Of Honor
An honorable band for honorable students.
Hang on for a minute...we're trying to find some more stories you might like.
Band students this year  were excited for CSU and CCSD honor bands. Many auditioned, but only a few made it in, two of them being Sophomore Blake Davis and Freshman Mya Woods. This achievement is just one step forward for their future in music.
Most people may not know what CSU and CCSD honor bands is, but that does not mean it isn't important. "Honor bands is a band composed of all the band kids in the district, you audition at a certain high school, and they choose who they think is the best from each school," Woods said. This band is an important step for kids in band that want to excel with their instruments.
Getting ready for an audition for something like this takes a lot of time and hard work out of the day, making sure that your piece is perfect. "I did an extensive amount of practicing, and I talked to the band director  Mr. Ruffert, and I worked with him. He helped me with all the counting. I practiced ten hours on my piece, just to make sure I was ready," Davis said.
Everyone has a different reason for auditioning for this band, whether it be to better yours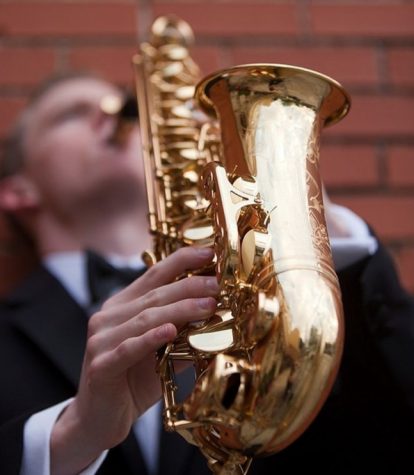 elf as a musician, or taking a step to have band as a part of your future. "It seemed like a good opportunity, and I knew it would look good on any future thing that I did that was related to music," Woods said.
Reactions to finding out that you have been accepted into something like this can range from being really excited and happy, to nervous and excited that you will get to play with great musicians within the district that will help you to become a great musician yourself. "Getting in was definitely really exciting, especially when I was competing against some of the best musicians in the district." Davis said.
In the future honor bands will still be a great opportunity for band students to work with different kids from the district and different musicians who will help you better your music. "It's a great experience, especially when you have people from all over the district there. You get to work with fabulous musicians, and you get guest clinicians that are professional throughout the entire country," Davis said.