The Power of a Wish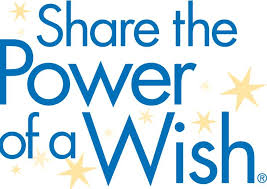 Hang on for a minute...we're trying to find some more stories you might like.
Every year around this time Smoky Hill does winter wish week. Wish week is where we take a kid who is sick and who may not have the longest to live and raise money so that we can give them one wish.  Most kids choose to go to Disney World but not everyone. This year we will be granting 11 year old Kendetrick's wish to go to the Atlantic Resort in the Bahamas.  Kendetrick has been through two  open heart surgerys and even one liver transplant. Please come support us and make Kendetricks wish come true throughout the week by being apart of dress up days and our dance on Saturday.
Monday January 22-
~ Dress Day: Game of life day ( Young, old, Future plans)
~Trivia Bowl @ 7:00 pm in Cafeteria.  Sponsored by National English Honor Society.  Teams of 1-6 people can enter.  $2 per person entry fee.  Sign up at the door.
Tuesday January 23-
~Dress Day = Monopoly (dress for success)
~DECA Marketplace – After school in the East Gym – 2:30 to 4:00 pm
~Mr & Mrs Smoky Hill @ 7:30 pm – Auditorium.  $5 tickets at the door.
Wednesday January 24-
~Dress Day = 2K Day (Jersey Day)
~Home Basketball Games vs. Cherry Creek @ 5:30 pm (girls) & 7:00 pm (boys)
Thursday January 25-
~Dress Day = Phone Games (Meme Day)
~Miracle Minute – After announcements during 2G.  Classes will be asked to donate to Make-A-Wish Colorado to support Kendetrick's wish.  Class that collects the most money will win breakfast burritos.
~Dodgeball Tournament @ 7:30 pm – West Gym.  Co-Ed Teams.  Team Registration forms are in the Activities Office.  $5 per person.
Friday January 26-
Dress Day = Clash of the Classes
9 = Black

10 =White

11 = Green

12 = Red
~Pep Assembly – Sponsored by Student Government @ 2:15 pm – West Gym
~Lip Dub @ 3:30 pm – Video shoot after pep assembly
~DECA Food Truck Night @ 5:00 pm
~Home Basketball Games vs. Grandview @ 5:30 pm (girls) & 7:00 pm (boys)
Saturday January 28-
~Dance the Light Away @ 8:00 to 11:00 pm – West Gym.
~Tickets $10 with Activity Fee Paid.  $15 without Activity Fee.
~Tickets on sale from Wednesday – Friday during lunches and at the door.