Prom Tips and Details
Smoky's prom, 0017 as the theme, is Saturday, April 29 and here is some help to get you ready.
Hang on for a minute...we're trying to find some more stories you might like.
Prom is only a month away and excitement is in the air. There's just so much to do: find a date (or go with friends), rent a limo, hire a photographer, buy a corsage/boutonniere, pick out the perfect dress, rent (or buy) a tuxedo/suit, buy this year's hottest shoes, set a hair appointment, set a makeup appointment, get your nails done, splurge together various accessories, form the ideal body image for yourself, get a full night's sleep the night before, and not pass out from all of the chaos.
Here are some tips to help you get ready for prom:
It may be too late to book a high-quality limo, but it can still be done. While you really should book a limousine at least two to three months in advance, it is still possible to book last minute, but you may end up not having the best deal or the limousine you were dreaming of. Do your homework before ordering though, to make sure you will get the most out of the service and that they offer what you're looking for. Or, you could drive yourself for only the price of gas and make arriving and leaving a lot easier.
You can still book a hair and makeup appointment a month out from prom. In fact, at some places, you can book appointments as close as a week out. However, you must be careful to do research yet again to make sure they will be able to make possible what you're looking for. The best bet is to avoid any services done by stores, as their mission is to get you to buy the product rather than prepare you for prom. Remember to get your hair and makeup done the day of prom. Or, you can always make things simple and do your own hair and makeup.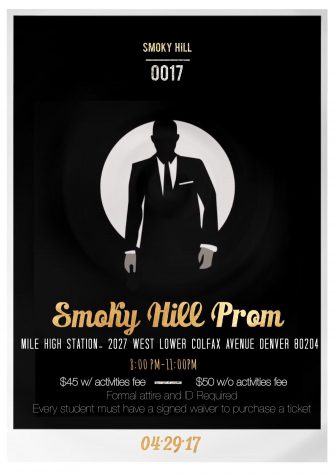 It is never too late to get your nails done. Just be aware of what you want and where you want to go. Then, when phoning in your appointment the day you want to get them done, ask if they offer those services if you are unsure and ask for the price. You may wish to set this appointment for the day before prom so that you have enough time for everything else that has to be done the day of prom. Or, you can option for self-painted nails or bare nails if you wish.
A pre-made corsage/boutonniere can be ordered a week in advance at any flower shop, but if you wish to order a custom made one, order at least two weeks before prom. If you know who your date is going to be, it is best to purchase them together so that there is no guess work and you both get what you want, the correct color and style, and no allergic reactions. If you are going alone (or with friends), then you are in charge of your own corsage/boutonniere and there will be no confusion, consequences, or disappointments when you pick out your own. Most girls get a corsage that matches their dress color, while most men match the color of their date's dress, or their tie/vest for their boutonniere. These are not required to look nice and have a fun time. They are merely up for option.
Do you need a date? Do you want to ask in a special way? Check out some promposal ideas online to get inspired and then create your own unique promposal. Or, a simple "Will you go with me to prom?" never hurt. Keep in mind that going with friends doesn't make the night any less special either.
Prom is a special night (for some) and you may wish to hire a professional photographer to capture the moment. Check online for your ideal photographer and their rates. Or, a parent with a camera can do just the same.
And of course, dinner. There will not be any food offered at prom, only soft drinks. If you're going with a date, you can either surprise them with the restaurant, or collaborate on where you both want to go. If you're going with friends, collaborate where you could go and then divide up the check. But no matter where you are going or with who, give yourself enough time to enjoy yourselves and don't choose anything too filling or messy. You won't want to spill anything on your special outfits and you won't want to be too full to dance. Or, you can eat at home before leaving and just head straight to prom when you're ready.
Probably the most important aspect of prom is the attire. If you're not going to wear last year's prom dress or suit, or if you didn't go to a prom in the past, here are some of the top places to buy the latest dress styles: promgirl.com, Dillard's, Macy's, Nordstrom, David's Bridal, JCPenney, and Burlington. But, who says prom is just for girls? Men can rent or buy a tuxedo or even choose a custom suit from Men's Wearhouse and JoS. A Bank or simply walk around Kohl's, Macy's, JCPenney, or Burlington and put together their own suit. Both men and women can purchase their dream dress or suit and then have it tailored to fit them properly. Most department stores that you will buy from also sell shoes, so peruse through their shoe selection while you are there to find the perfect fit for you. If you don't find anything there, you can always go to any shoe store, Off Broadway and DSW, for example). Also sold at department stores are various accessories (i.e bracelets, necklaces, earrings, belts, and purses) that you may wish to purchase to enhance your look.
Above all, buy smart. You want to look good, yes, but you will also want to be comfortable. Prom is three hours of constant dancing. Ladies, don't buy a dress you can barely move in or one that requires a lot of adjusting throughout the night. Also be aware that you will be on your feet for three (plus) hours, so opt for either short heels, flats, or take fold up flats in your purse to change into if you wish. Gentlemen, you are more than likely going to remove the suit jacket the second you arrive at prom, so don't buy the most expensive jacket there is, because you're only going to wear it for pictures.
The average cost for prom can range from as low as $100 if you do everything yourself and don't buy any attire to as expensive as almost $2,000. Prom is supposed to be a fun and special night, but it can be special whether you spend a fortune or not. You will have fun if you want to have fun.
If you wish to get fit for prom, promgirl.com and Cassey Ho from blogilates.com have several exercises to get you ready to show off what you've got.
This year's prom will be held on Saturday, April 29 at Mile High Station from 8:00 to 11:00 p.m. Guest registration forms are due by Friday, April 21. Tickets will go on sale starting the week of April 17 and will be $45 for students with the activities fee paid and $50 for students without the activity fee. Every student must have a signed waiver to purchase a ticket. Cost includes after prom, which will take place at Smoky Hill HIgh School from 12:00 to 3:00 a.m. Students who wish to attend after prom but not prom may purchase a ticket for $10. Tickets for after prom are only available for purchase at the door.
Mile High Station –
2027 W. Lower Colfax Avenue
Denver, Colorado 80204