What Students Think About Advisory
Advisory once a week leaves students and teachers with mixed feelings about its efficacy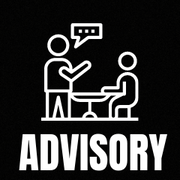 Do you fall asleep in an advisory? How often? This is the case for many students attending Smoky Hill High School. 
"Yeah, in some cases advisory does set you up for your success in the future," said Emma Maclntyre (9), "because it gives your ideas to think about in the future,".
According to the Cherry Creek School District from the Overland High School website, "Advisory is a district-wide program for high schools that focuses on building caring, stable, and trusting relationships to support all students. Each student will be assigned an advisory classroom and will meet once a week on Wednesdays, between periods one and two,".
"It depends on the kid, sometimes it's a lot and sometimes the kids just don't pay attention or care," said Sandi Gregston, sophomore advisory teacher. She also believes that advisory can be boring for most of her tenth-grade students.
"I think I would enjoy my advisory class for the next few years at this school, but it would be better to have some of my closest friends in the class," said Tsebaot Nidaw (9), "advisory is not as important as my other classes because we don't really learn anything in that class,".
"Something new I learned in my advisory classroom are people's names and more about the people around me," said Maclntyre. Many students at Smoky Hill High School have been having the same experiences in their own advisory classes. A lot of students struggle with balancing school, extracurricular activities, their own personal lives, and other interests.