The dangers of Juuling
Juuling has become a large threat to the Smoky Hill community.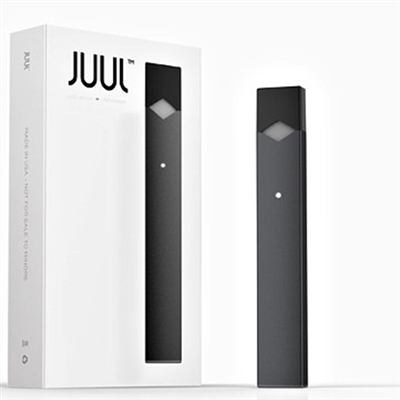 Hang on for a minute...we're trying to find some more stories you might like.
A relatively recent buzz around the halls of Smoky Hill High School has been Juuling, or vaping, for awhile now. Many students will be seen smoking the Juul off and sometimes even on campus, though it's not allowed. 
"I wanna say about 2004 or 2006 is when they hit the market and they intended to make something that would help someone quit smoking," said school nurse Jennifer Stone.
According to Juul, the purpose of this e-cigarette is to give an adult who is trying to quit their cigarette smoking habit a safer and more socially acceptable way to do so.
"That's actually how they were intended to be used and it really hasn't gone that direction." said Stone
However, the Juul really hasn't met those standards and has actually influenced young adults to start smoking the Juul and eventually real cigarettes. The 2018 National Youth Tobacco Survey showed e-cigarette use increased by 78% in high schoolers and 48% among middle school students despite needing to be 18 to legally purchase a Juul.
The Juul and it's sneaky techniques are marketing the e-cigarette towards young adults and is now becoming a harmful addiction among many. One of these techniques is the sweet flavors of the pods. For example, one of the flavors is mint which people will find to be tasty and make the Juul even more addictive. Truth Initiative states that one Juul pod is estimated to contain 20 cigarettes worth of nicotine which makes it all the more addictive. 
"It's marketed in a way that young people are gonna be attracted to it. They're gonna like the way it tastes oppose to a cigarette which isn't flavorful. It's not gonna be watermelon flavored or whatever and so most of the time when someone tries their first cigarette, it's like yuck. It makes you feel sick, people often vomit from inhaling cigarette smoke for the first time," Stone said.
Because of the Juuls public appeal it's not only common among high school students but is now becoming a trend in those as young as middle schoolers. Oftentimes, students will be caught red handed for having the Juul on school property and even using it in places like the bathroom. A survey done by Truth Initiative shows that a whopping 74% of children got their hands on a Juul from a store, 52% from a social source and 6% online.
"These days it's more and more common once a student is in trouble or perhaps suspected to be under the influence, when they are dumping out their backpack it's common for me to see a Juul," Stone said.