Nisha Razack, Editor
March 6, 2017
Filed under Academics, Opinions
Parent teacher conferences will be held on March 21st from 4:00-7:30 pm.  Make a list of all missing assignments and all current assignments. Organize them by class. Under each class, try to do three assignments from the missing assignments list and then do current assignments so you can get more ...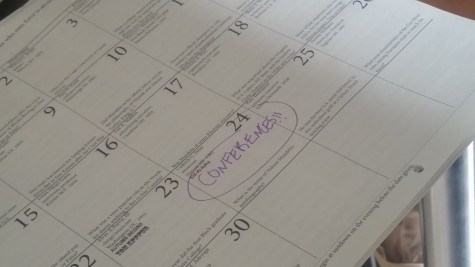 Nisha Razack, Staffer
September 22, 2015
Filed under Academics, Student Life
Thur, Sept, 24, Parent-Teacher conferences will be held from four to seven thirty pm in the East and West gyms. Parents can talk to their students teachers about how heir kids are doing in their classes and what their kids might need to improve on in class. "I always think it's a good idea to mee...