SHHS Senior Fines 2023 Due Soon
SHHS Seniors need to pay fines before last day of school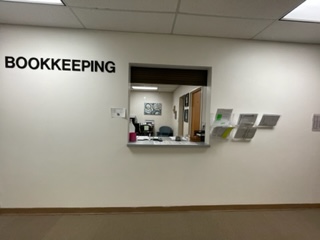 Any SHHS Senior who went to the senior meetings over the last two days should know that if you want to graduate, there are some things that they'll need to do before graduation in regard to fines. The money is due by May 15, and they need to be paid in order to receive your diploma. If you're an SHHS Senior who doesn't know how to check and see if your fines are paid, use this article as a guide to help you.
This year, fines are supposed to be paid by May 15, but typically, fines are finalized and paid during senior checkout week, which is occurring this year during the week of May 8. Smoky Hill Bookkeeper Claire Cooper said, "During Senior Checkout Week, seniors will get a checkout sheet, which will be outside of Bookkeeping. I can look up their school fines and textbook tracker fines. And they would also need to go to the library to see if they have any library book fines. They should also check with their teachers and coaches to see if they owe anything to them because those might pop up at the end of the year."
Cooper also said that seniors will need to delete any personal or non-school related files off their computer then turn it and its charger into the tech office.