Opinion | Colorado Buffaloes Football New Head Coach
Deion Sanders is heading to Boulder, Colorado.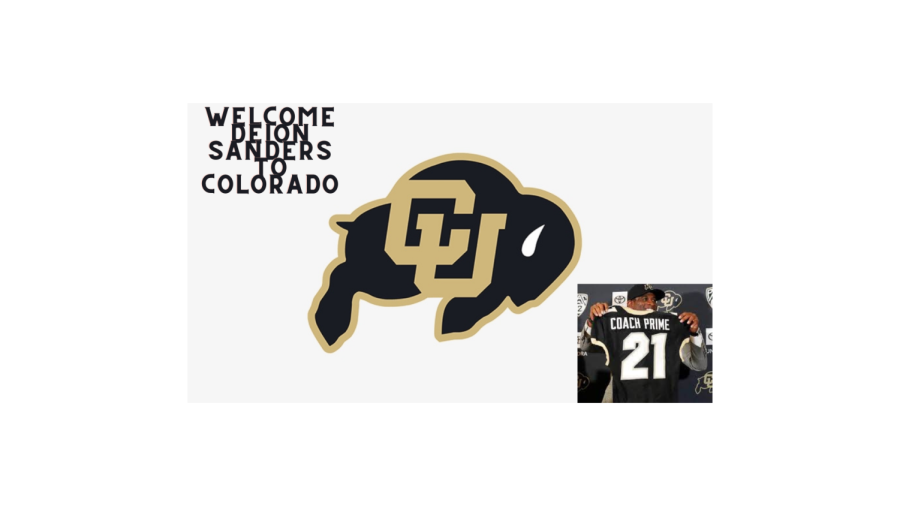 Michael Keegan, Staffer
December 14, 2022
Colorado Buffaloes football hired former Jackson State head coach Deion Sanders. Karl Dorrell, CU Buffs former head coach through 2020-2022, was fired during the season because of leading the Buffaloes to a 1-11 record in the Pac-12 during the 2022 season. The hiring of Sanders was a great move for the Buffs especially since he will bring a lot to the Colorado team.
Sanders has already gotten a five star recruit from IMG class of 2025 to come to Colorado and he will bring more popularity, change, and money to Colorado just how he is.
"Sanders has also given his own money to JSU football team to make the change from what they were before. In addition, he has put money into the locker room, tennis court, and meals for the team as the university was not giving the team the money they needed to thrive," the Bleacher report said.
According to 247sports, there have already been 1,000 college football players that have entered the transfer portal after Sanders was named head coach for Colorado.
The transfer portal is for college players to change from a school they're in to another school. Players do it every year mostly because they get a better chance of playing or to try to get looked at more from fans.
Sanders has already changed the football culture of Colorado since his first day there. He told players, "Go ahead and jump in that portal."
Deion Sanders telling the CU Buffs football team that he's bringing his own luggage, and that they better hit the portal. This is crazy 🤯 pic.twitter.com/004LUKiTr2

— College FB Transfer Portal (@CollegeFBPortal) December 4, 2022
Sanders said that so those players know it is time to get to the work hustle as there won't be any playing around anymore. As Sanders got his own luggage coming with him and knows what they can do; the real question is if the Colorado players can compete at his level.
While everyone has opinions on Sanders' move saying he did the wrong thing from moving on from JSU after just two years, he has done everything he promised to the people of JSU. Sanders coming to Colorado is going to be so exciting as he gets this team to be high caliber such as in previous years. He will also change the way Colorado plays being on the losing side all the time to winning games and hopefully becoming a top player in college football.
This next season for the Colorado Buffs will be big and great.