Women in Rock
Women should be a larger part of the rock genre.
Induction into the Rock and Roll Hall of Fame for 2015 takes place Saturday, April 18 in the Public Hall of Cleveland, Ohio. Among the eight new inductees is Joan Jett and the Blackhearts. Joan Jett was the only female inductee this year, and she noticed.
In an interview for the April 11 issue of Billboard, Joan Jett stated that women should be more prominent in both rock and the Rock and Roll Hall of Fame. Jett also gave some advice to female teen rockers. She said to document what one goes through, be original, and stay strong because all-girl rock bands exist in every city but have to work harder due to their gender.
Jett makes a great point. She should not have been the only female inductee this year. Many women are in rock bands, but only a few become well-known such as Amy Lee from Evanescence and Taylor Momsen from The Pretty Reckless. It is inexcusable for female musicians to feel hopeless and put-down due to their gender.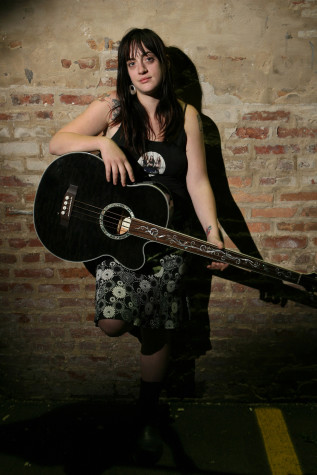 According to Jett's biography on www.rollingstone.com and www.biography.com, she got her first guitar when she was 14 and joined the all-female punk band, The Runaways, at age 15. With many unimpressed critics and rejections by record label companies in part because of her gender, it was a rough beginning. Still, she eventually made her break just like many other aspiring female rock musicians can do.
Although there is more discrimination against females in rock music, being successful in the genre is not an impossible accomplishment as women like Aretha Franklin, Madonna, and Joan Jett have shown. There are plenty of reasons for young women to pursue their dreams and hopefully become admitted into the Rock and Roll Hall in the future.
According to www.futurerocklegends.com, only 57 of 685, or 8.3%, of Hall of Famers were women as of 2012. Women might have made less of an impact in rock music of the past and thus give a good reason for there to be less female inductees into the hall thus far. However, that is no reason for there to not be many more female inductees in the future. Young women in rock must stand up for themselves to achieve their goals, and those involved in the nomination process for Hall of Famers should consider talented female performers are rock bands more seriously.