Park the PARCC
Why are juniors and seniors taking another test?
For many students, PARCC tests are right around the corner. The PARCC tests for freshmen, sophomores, and juniors take place March 9, 10, 16, and 17 which are Mondays and Tuesdays. PARCC will be administered in Smoky classrooms to students on computers, even though the test should not be given to upperclassmen due to multiple tests and school-related responsibilities they already have.
The PARCC test, which stands for Partnership for Assessment of Readiness for College and Careers, is similar in purpose to the former CSAP tests, as many students might remember. According to parcc.pearson.com, a group of states are collaborating to create such assessments to test students from kindergarten to high school seniors. The seniors took their version of the PARCC assessments for the first time last fall, and many chose to opt-out of the new tests instead of take them.
The reason for having these state tests is understandable, but the predicament becomes just slightly ridiculous when forced upon juniors and seniors who already have their scholarly plates full. Many juniors take the SAT, SAT subject tests, and AP exams, while all juniors take the ACT and year finals. Seniors also have college applications to fill out. These all occur during the same general time period as the PARCC tests.
The simple fact is that juniors and seniors are being overwhelmed with tests. These students should not need to take these tests [again] when they already take similar assessments such as the nationwide standardized ACT.
Instead of taking more tests which may or may not even be useful assessments and increase anxiety as well as take time away from the classroom while making more time be spent "teaching to the test", the PARCC should be eliminated and students can get back to what really matters: the education itself.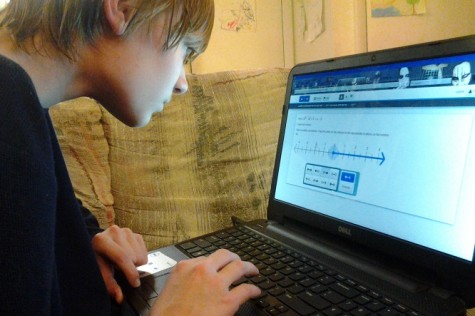 Loralee Bandy
Leave a Comment