Two Methods to Survive the Rest of School
Spring Break is a few days away, and Summer is just around the bend, but the school year isn't over yet. There's an entire quarter left in the year, and many students are struggling to maintain good grades as they look ahead to June 2nd.
Two methods to help survive until the end of school are to take a break and relax before the final push through, or to minimize future work by studying over break.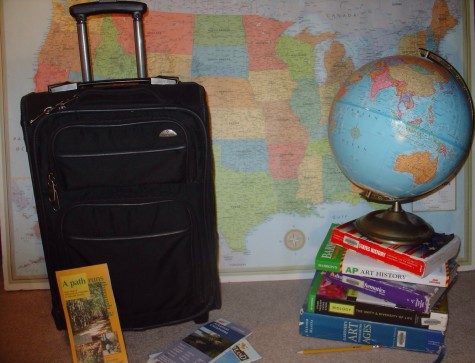 Many students opt to go on vacation, or just hang out with friends over break. Amongst them is senior Hannah Mahnke, who is going to Washington D.C. for five days starting on April 2nd. She's going there with her grandma for the first time, and will visit sites such as the Holocaust museum and various monuments.
"It's going to give me a chance to let my brain have a break so it can function well when I come back," says Mahnke.
Having breaks in between long periods of work is always beneficial. The time allows students to calm down, eliminate some future causes of procrastination, and be more focused once they return to the work.
Another option to make the rest of the school year more manageable is to stay home, study, and complete school work over break. Students who most often do this and benefit from it are those in more advanced classes such as IB or AP and those who want to raise their GPA.
One student who is taking this course of action is senior Sarah Wada. She will mainly be studying for IB history and calculus. Doing this helps her to keep her grades up and understand test material for the end of the year. It will also help to lessen her workload and stress levels for the rest of the year.
"I would stay home and study to make sure that I keep my grades up and to make sure that I know and understand the material and to study for the IB tests in May," says Wada.
Leave a Comment