Taking the Next Step Of Life
As seniors at Smoky apply to colleges, they learn to embrace every moment .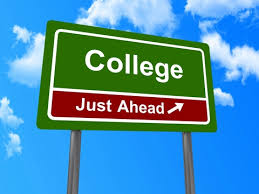 Hang on for a minute...we're trying to find some more stories you might like.
College is the next chapter in life where we all grow up. Like many other high schools,  Seniors at Smoky Hill High School are preparing for college. As seniors at Smoky apply to colleges, they learn to embrace every moment .
As a senior and an underclassmen you are gonna have fears. But as a human and becoming an adult it more than just learning and studying . It's about making sure you don't goof around and not care about what your learning about . Being a senior you learn how fast reality.
"My advice to seniors and underclassmen is to not be afraid of college . You should move forward and fight.  " Said Etny Reyes
"Smoky hill is a good school and I really enjoyed being a part of it. Being a senior my advice would be go with your gut and don't listen to other people," said Brandon Volt.
As you grow up it's best to  go with your gut because you never know what opportunities will pop into your life, you may find a place that you love and want to go for your dream job . Seniors learn that they should take advantage of what's in front of them during that specific moment.
"Don't wait until the last minute. Go to campuses, visit colleges."  Said Christina Rodriguez
Go out and go visit places, you never know what you're missing out on. Visiting colleges is important because this will determine if a college is the best fit for you. As a senior you learn about responsibility and the benefits of it.
Christina Rodriguez found the perfect college for her at Western . She wants to pursue a career as an FBI agent.  She is going to Western .  It spoke to her like another campus has .
¨I love the outdoors and when I went on an AVID field trip, I fell in love with Western.¨  
College is the next chapter of many senior's lives. Many people become afraid of change, especially when it comes to graduating and moving on.Many people are afraid to move. but starting a new life can teach many things.