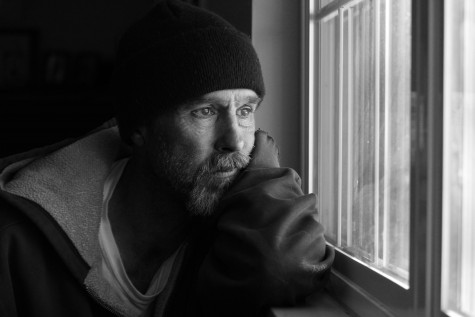 Issac Rodriguez, Magazine Manager

January 20, 2016
Update Thursday Jan. 28 Katelyn Todd said there is a hierarchy of awards. "You have the gold key award, the silver key award and honorable mentions, so my piece won silver key in photography," Todd said.  Todd found out about her award in 2R. "I was super super super happy because that's a r...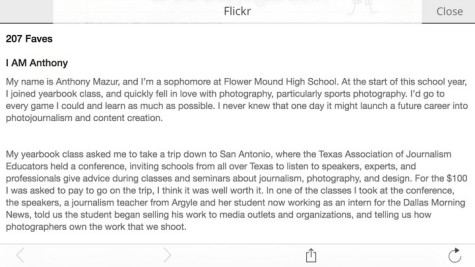 Elena Muniz, Staffer

May 26, 2015
Students love to talk about our school's journalism programs and what they produce. The school's yearbook has won awards to show how popular it is. The pictures in that yearbook are from hardworking and passionate people who love doing what they do. A similar student from Flower Mound High School in...