Sexual assault
Sexual assault and how we can prevent it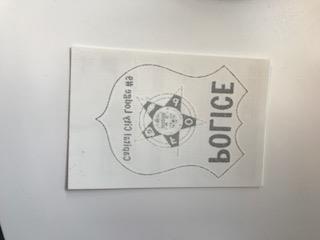 Hang on for a minute...we're trying to find some more stories you might like.
Statically, every year kids get sexually assaulted without them being aware of the situation. As a buffalo, we need to be aware of who is around us.  According to twitter page, Centennial Colorado there are eight 808 registered sex offenders in Aurora that we should be watching out for. Smoky Hill police officer Christopher Hernandez describes how he and other police officers deal with sexual assault cases.
"I have been a police officer for 26 years and dealt with 100 or more cases," said Hernandez.  People around the world get added to the list every year but people shouldn't be added to the list.
"Males and females have been sexually assaulted. I recommend going to talk to someone you trust and can talk to, not an acquaintance because they won't take it seriously," said Hernandez. As a Smoky hill student we should be aware of who is in our neighborhoods. As a buffalo we are told we are a family and as a family we should talk to adults that we trust.
"My advice would be to be aware of your surroundings and be aware of who is being to friendly," said Hernandez . Working in a school, I have more of a connection with the students. We have more students than we think walking around in the school after an assault. The police is worried about keeping up with the list every year according to the Aurora Police Department. They can't keep track of everything.
As young adults and high school students w should know who is  and isn't for our safety. We are told as children from our parents to be safe and to becareful of "stranger danger". As we go on with our days we should be more aware of our surroundings. You should always be cautious of who you talk to and who you consider a friend.
If you are a student who has seen a sexual assault incident occur or have been sexually assaulted you can go to the security office in the cafeteria or see officer Hernandez and officer Mike about the incident. You can contact them at:
Ofiicer Christoper Hernadez
720-886-5553
Officer Mike Dziurgot
720-886-5552