Let The Games Begin
Competition defines 'Olympic' homecoming week.
Hang on for a minute...we're trying to find some more stories you might like.
Monday, Sep. 10
EVENT: Power Buff Girls Football
WHEN: 5:30 – 8:30 p.m.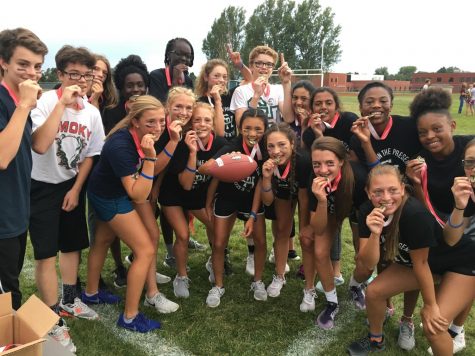 WHERE: The Swamp
COST: $5 To Watch and $5 To PlaySIGN UP: In the Activities Office
SOMETHING TO KNOW: The Class of 2021 – freshmen last year – won Power Buff in 2017. There are more aggressive groups and cheer for your favorite class! Be ready to get your game on!                                                                                                                                               Photo, Scott Cohen 2017
Tuesday, Sep. 11
EVENT: Film on the Field
WHEN: 7:30pm
WHERE: Beaseball Field or East Gym
COST: Free to get in, but bring some dollars to buy scacks!
SOMETHING TO KNOW: The movie Hercules is going to be playing, so bring friends, blankets, and a big smile! Popcorn, candy, and soda will be $1!
Wednesday, Sep. 12
EVENT: DECA Extreme Fest
WHEN: 5:30-7:00pm
WHERE: Bus Lanes
SOMETHING TO KNOW: There will be all types of club booths, food, and games!
EVENT: Buff Puff Boys Volleyball
WHEN: 7:30-TBD
WHERE: West/East Gym
COST: $5 To Play, $3 To Watch
SIGN UP: In The Activities Office
SOMETHING TO KNOW: All teams are named after countries, cheer for your favorite one! No need to sign up!
Thursday. Sep. 13
EVENT: Parade
WHEN: 4:15pm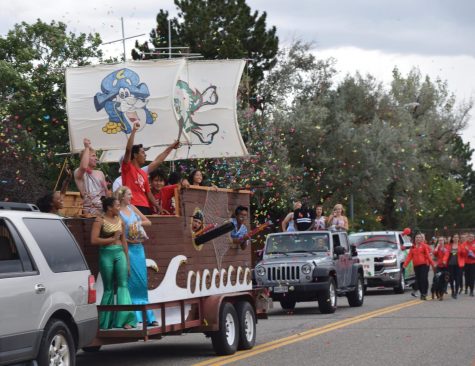 WHERE: South Lot In Bus Lane, from Smoky Hill To Indian Ridge Elementary School
SIGN UP: Have Your Sponsor Sign Up And Email Mr. Cohen
SOMETHING TO KNOW: Bring your smile! Dress up for your club, sport, or class color! Expect lots of candy!                                                                           Photo, Scott Cohen 2017
Friday, Sep. 15
EVENT: Pep Assembly
WHEN: Students dismissed at 2:15pm from fourth period
WHERE: West Gym
SOMETHING TO KNOW: Wear your class color, go with friends, and bring a big smile! Get ready for some class competition!