Hazel Mental Health is Here to Help
A new therapeutic option is open for all middle and high school students at Smoky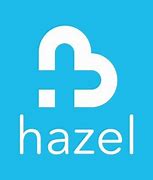 Recently, Smoky Hill has partnered with Hazel. Hazel is a therapeutic service, now available for students grade 6-12. The scheduled sessions with licensed mental health professionals are virtual, meaning students can log into their appointment from home.
The Hazel home page reads '40% of teens feel persistently sad or hopeless.' and 'Students are waiting up to 7 months for an appointment with a therapist.' With this program, you can be scheduled for an appointment within days of being referred. The clinical support can also help students get transferred to long-term support. Hazel bills teens' insurance for the session, to leave the family with no cost.
"With Hazel Health, the counselor will refer you by just submitting your name and contact information, and then Hazel will reach out directly to your family within 48 hours," Elaina Huff, the GT counselor at Smoky Hill said.