Carving Pumpkins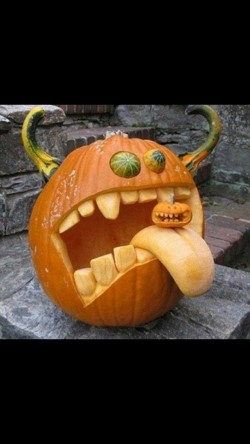 Hang on for a minute...we're trying to find some more stories you might like.
This fall break I got to carve pumpkins for maybe the third time in my life but it meant a lot more this time being with my nephews.
With both of them being three years old and under they couldn't actually carve the pumpkins but at the end of the day we all had fun and got pretty messy which of course they both loved. They both still got to gut the pumpkin and trace out where to carve which quite honestly took up their short attention spans anyway. Not only did I get to spend time with my nephews and see them have a great time but I got to carve one of my only pumpkins in my life.
Here are a few pumpkin carving ideas: