Baseball Preview | Smoky Hill vs Rangeview (4/8)
The Buffs host Rangeview for the second annual Memorial Game this Saturday.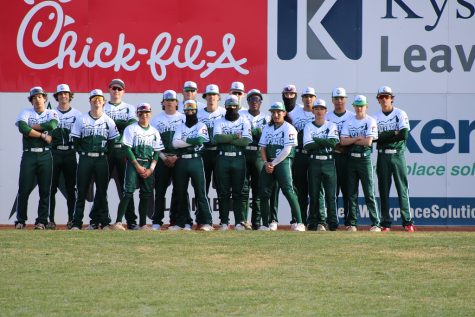 This Saturday, April 8, is the second annual Smoky Hill Baseball Memorial Game. The game will be played at Smoky Hill against Rangeview High School and is in honor of Jon Zimmer, team enthusiast, and former player Kevin Wolitzky.
The Buffs hope to beat the Raiders repeating the amazing walk off win from last year's game. " [The memorial game is] to help remember and celebrate two incredible people that poured a lot of time, energy and love into Smoky Hill High School, the Smoky Hill baseball program and the Smoky Hill community," Assistant Head Coach Trevor Van Luit said.
First pitch is scheduled for 2:00 p.m. Saturday, at Kevin Wolitzky Field at Smoky Hill.