What Newspaper Has Taught Me
Why taking Newspaper is important
Newspaper is a printed and digital publication (usually issued daily or weekly) containing news and feature articles.This class has shaped me into a different and improved person.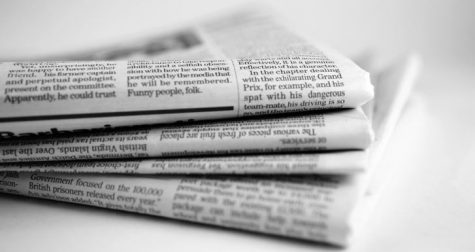 This challenging class, has taught me how to become a better writer,  journalist, conservationist, and how to be an overall great person.
Coming into newspaper staff I was new and didn't know a thing about how to write a newspaper article or how to interview someone. As a new journalist, I was confused on the difference between writing an article and writing an essay.
My first year has taught me a lot about writing. It has improved my writing for news articles, where students write the minimum amount of words compared to an essay you use descriptive words.
In the beginning of this year, I had no idea how to talk to someone and ask them questions without being too serious.I had to learn to make the interview more of a conversation. Newspaper is a class I believe everyone should take because we have a lot of freedom on what topics we'd like to cover. In other words, we have a lot of freedom of speech and we have a big voice at our school.
Also being on newspaper staff I have learned to be up to date with the current events. Newspaper is always up to date on assemblies, school news, school sports teams, clubs, and performing groups, and community news.