TSA Competitions
Technology Students Association often hosts competitions that encourage students to use STEM skills in science technology and mathematics.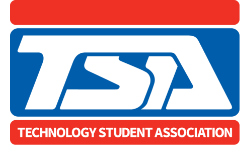 The Technology Student Association or TSA holds competition's to engage in multiple outputs the revolve around science, technology, and mathematics. The technological portion of TSA has a section that involves robotics and programming, where some of our own Smoky Hill students competed in.
On the Technological Student Association's website story, it stated, "TSA members have the opportunity to compete at exciting state conferences and then at the annual National TSA Conference. Expert judging by technology and engineering educators and industry representatives inspires the best from participants."
One such student was Mason Maynell a 10th grader at Smoky Hill. He competed in the robotics portion in the competition and described what students must do to compete.
Maynell said, "First you choose the competition you want to do and I believe there are 70 different options. And then you look into the very very very very strict regulations and once you read the regulations you can start designing it whether it be on Maya Fusion 360, I believe some of the projects are made from some of the stuff from around the workspace in Mr. Cornells. Then you test it, evaluate, repeat the process until you get the most perfect design."
The Technology Student Association has way more competitions than robotics.
On the Technological Student Association's website facts, it stated, "TSA provides rules and guidelines for more than 60 middle school and high school competitions. Students are challenged to use and improve their STEM skills in team and individual events in such areas as: technology, communication, design and engineering, environmental systems, transportation, and manufacturing. All competitions are aligned with STEM standards, leadership skills, and 16 Career Clusters®."
Although TSA has many fun competitions sometimes things don't go as well for the students. One of those students was Brandon Sharp a 10th grader at Smoky Hill.
Sharp said, "We the ROV we attach the tether, we attach the battery systems, we put it in the water,  we get the course layout we go through all the hoops– about 18inch hoops– setting it off. Last year we lost our propeller it was great we loved life but that doesn't matter."