Spontaneous Combustion Show
The Spontaneous Combustion Club is having their first performance of the school year in the cafeteria at 7 tonight, Friday, September 26. This show's loosely followed theme is The Wizard of Oz. Spontaneous Combustion, or Spo Co, is an improv troupe that has monthly performances. Admission if five dollars.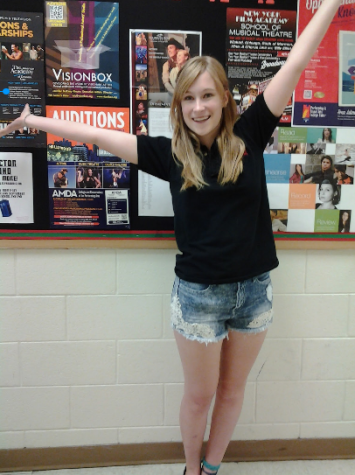 "If you like to laugh, then you'll like our shows," states Senior Robin Dickey, the president of Spontaneous Combustion. "We're a really diverse group of people, which is one of our strengths and why we're so funny."
Spo Co is an improv performance troupe, divided into Junior Varsity and Varsity, that focuses on performing and the member's growth in improv. Other than the monthly performances, the club has an annual trip to the Chicago improv festival. Acquiring the money for the trip is one of the members' major goals this year.
"[A] huge goal is raising the money in our shows so we can put on a great performance in Chicago because there will be professionals there, and it's a big deal. The other goal is that everyone in the troupe and in the audiences enjoys every show that we put on this year," says Dickey.
As president, Dickey deals with financing and planning for shows, including the annual Chicago trip as well as other performances in Denver. She does a lot of work, but believes that it all pays off. The club even helps her to take away stress. She's also excited to see how the first show goes.
"Tonight we have five new people on the troupe, so this will be their first improv show ever, and I'm really excited to see how they do. We also had five new people last year, and I've noticed an improvement in skills and confidence, so I'm excited to see how much they've improved. There's always a huge improvement between first and second year."
The performance is meant to be a great time for everyone, performers and audience members alike. The troupe has been preparing for the show for weeks. They practice for a few hours every Monday after school, and are spending the majority of today from the release of school up until the performance finalizing details to make it the best it can be.
"They [the audience] should get a really fun evening and a chance to relax, take a load off, and laugh at life a lot. For me, it has really helped to take away stress."