Homecoming Dance
The homecoming dance's theme is The Wizard of Oz. It takes place on Saturday, October 11th from eight to 11 pm in the West Gym and Cafeteria. Tickets are sold during both lunches for $25 regularly, and $20 with the activity fee paid.
"We've worked really hard on making a playlist, so our dance is going to be a lot of fun!" states Junior Abby Boyer, the project leader for this year's homecoming dance setup and cleanup.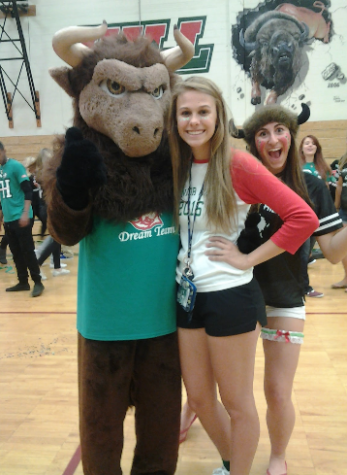 Boyer was on dance committee during homecoming week last year. This year, she has once again been working to have everything prepared for the big event on Saturday.
"As the committee chair, I'm responsible for organizing all of the committee's jobs such as clean up and set up, all of the decorations, making a playlist, contracting a DJ, ect.," explains Boyer.
This year, seven people are on the committee. However, around 65 people will be helping to set up before the dance begins. A lot of people are needed for the roughly two hours of preparation in the morning. One of the things that needs to be done is the setting up of decorations. A decorator will be coming in with sets and props that need to be arranged, along with all of the other responsibilities the committee has.
"The participation at Smoky dances are really high," Boyer says. "A lot of people go and just have a good time. Stugo works hard to make sure that there's something for everyone at all of the dances."
Boyer will also be attending the dance to have fun before it ends and cleanup begins. After morning preparations, she'll get ready with friends and show up to see all of her hard work paid off. She's excited to simply see people having a good time.
"I really enjoyed being on the dance committee last year, and I wanted to be able to give Smoky another great dance!"