Girl Up
Girl up is looking for new members.
Hang on for a minute...we're trying to find some more stories you might like.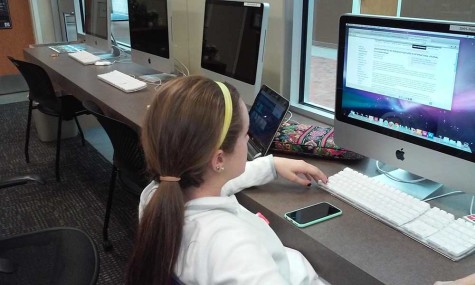 In 2010, the Girl Up organization was created to bring tools and education to girls in developing countries. Girl Up encourages students everywhere to take action and bring attention to the needs of girls. This global organization was brought to Smoky just last year, and now, the club is looking for members.
Member of the club, freshmen Brooke Arithson, joined Girl Up to help make a positive impact on the world and get involved in her community.
Smoky's chapter of Girl Up is dedicated to fundraising and creating presentations for programs, like World Awareness. "We raise money, but we have fun while raising it," Arithson said. "[We raise money] to get girls in to school."
The money Girl Up raises is sent to target countries around the world: Guatemala, Ethiopia, Liberia, and Malawi. This money is used to improve the lives of and give tools to girls in these countries. "Girl Up is about giving individuals, mainly girls, the tools they need to reach their full potential," senior Jessica Saffold, leader of the club, said. "They've gone into these countries and established these programs that help educate girls who would normally not have these opportunities."
Although Girl Up is currently preparing for World Awareness, new members are welcome. Any student can join, regardless of their gender. Girl Up meets Wednesdays, except for the first one each month, after school in the Post Grad center.