Get Crafty!
Hang on for a minute...we're trying to find some more stories you might like.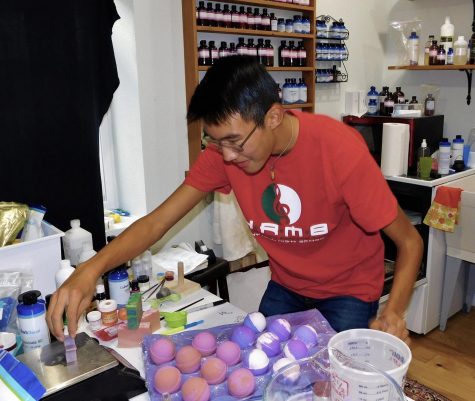 On Saturday, November 3, Smoky Hill will host its 35th annual fall craft fair. The event will consist of 112 vendors selling handcrafted items as well as food. At the craft fair, a wide variety of items from clothing to gifts for the holidays are sold.
   Ian Park, 9, has been doing the craft fair over the past couple of years. His mother owns a small business in making soaps. Their products vary from just regular hand soaps of different scents and colors to body wash bars inside designed felt.
   "It's a lot of fun and a lot of the prices are really nice and it's just, in general, a really fun time to walk around, seeing what other people can create, see what other people can do and it's generally a really nice thing," Park said. "It's a really nice way of allowing smaller businesses to actually share what they make."
   Scott Cohen, the activities director, is in charge of the craft fair along with Laurinda ​McIntosh. Cohen believes the craft fair is a unique event due to the fact that each booth sells high-quality handmade items. Cohen said, "It's a good way for us to kinda hold a community event and get a lot of people into our building and at the same time help the groups at Smoky Hill."