Asset Days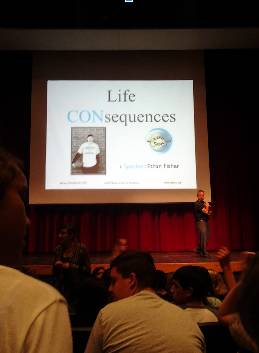 Asset Day presentations this year focused on bullying, living off of one dollar a day in Guatemala, drug and alcohol abuse and Tourette Syndrome.
This year, Asset Days were on October 23 and October 24 before Fall Break in the auditorium. The Asset Day presentations are designed to revolve around some of the 40 developmental assets, such as positive peer influence and resistance skills, and discuss life choices.
"Asset Days do a good job on touching on those issues that students face," states Ms. Infantino. "I definitely think it's worth the time, because it's more than what students are learning in the classroom. It's also important for students to be reminded to make good life choices."
Ms. Infantino is an English teacher at Smoky who supports Asset Days. She tries to take all her classes each year, but does not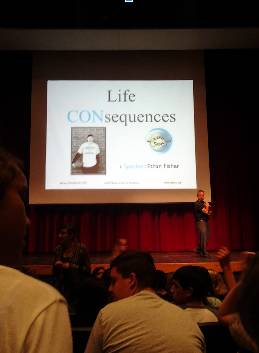 always succeed in getting in. Though it was difficult to do, she managed to take all five of her classes to the presentations this year.
"It's pretty competitive, actually," Ms. Infantino explains. "With World Awareness in the spring, there's so many presentations that you can choose whichever ones you want. With Asset Days, only so many can fit in."
There is only so much space for classes in the auditorium. This year, most presentations filled up within the first five minutes of sign up. Teachers enjoy having a fun activity for students before break that teaches them skills not often discussed in the classroom.
"My students yesterday seemed to get something out of it. We had a really good discussion after the bullying video. They also seemed to get a lot out of the drugs and alcohol [presentation]. They talked about life choices and missed opportunities. It's nice for them to hear somebody else say it other than their parents or me," describes Ms. Infantino.
Mr. Cohen, the teacher of student government, based the presentations off a survey conducted in the school last year. It showed that a large percentage of the student body has been bullied or been under the influence. Teachers and students alike appreciate the relevant topics covered.
"I don't think I noticed anything that could've been better." claims Ms. Infantino.