AP Registration
Paying for and completing the registration for the AP exam must be done no later than 3 pm, March 24. Registration is currently open, and many have already completed it.
If students are in an AP class and haven't signed up already, they can easily sign up through naviance. The cost per exam is $89, but students in need of financial aid can talk to their current AP teacher, or go to Post Grad to ask about a reduction. Having free or reduced lunch is an automatic qualifier.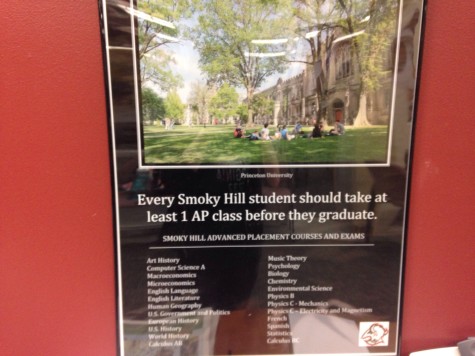 Those who have not already enrolled in an AP class should try to do  so before they graduate. There are many advantages to taking an AP class and exam, like looking better on college applications.
"Statistically students [in an AP class] are not only doing better in school and college, but they're also graduating from college," said Mr. Kennedy, the AP Coordinator.
Students who would like to take an AP class, but are uncertain about which class to take should consult their counselor or if they are interested in a particular subject area they should talk to their current teacher for that subject.
"They can certainly come in and talk to us about it as well here in post-grad," said Mr. Kennedy. "We would probably direct them to someone that knows them more academically."
Hesitant AP students should still sign up for the AP exam. To prepare for the exams, teachers normally set up study sessions and review material in class. Students can also purchase AP course manuals or study guides online or in book stores to study as well.
Leave a Comment