15 Ways to Spend Spring Break
For those students who are not going on vacation out of state or out of the country this Spring Break, there are still plenty of options for getting out of the house and enjoying the new season. Whether outdoors or indoors, nearby or far away, free or not, this list includes it all.
Castlewood Canyon – Become immersed in nature with rock climbing, hikes, and the Cherry Creek in Castlewood Canyon, which is located at 2989 South State Highway 83 in Franktown. The state park is open 8:00 a.m. to 7:00 p.m. daily. A daily park pass is $7 while an annual Colorado State Parks pass is $70.
Cherry Creek State Park – Swim, picnic, or camp in Cherry Creek State Park at 4201 South Parker Road in Aurora from 5:00 a.m. to 10:00 p.m. daily. This park offers rolling hills, a natural prairie, reservoir, and outdoor recreation facilities. Visit the park for free by foot or drive in and pay a $9 day pass or $73 annual parks pass. A basic campsite is $16 a night through April 30. For more information, visit http://cpw.state.co.us/placestogo/parks/CherryCreek.
Colorado State Capitol Tour – For students interested in government and the history of Colorado, go on a free tour of the Colorado State Capitol any day Monday through Friday. Historical tours are available each hour from 10:00 a.m. to 3:00 p.m. and cover topics such as the original Supreme Court chamber and Statehouse art such as the Women's Gold Tapestry. Self-guided tours are also available. For more information, visit http://www.colorado.gov/capitoltour.
Denver Art Museum – Admire arrays of various art and learn something new at the Denver Art Museum. General admission is now free every day for people ages 18 and under. The museum is open Tuesdays through Sundays from 10:00 a.m. to 5:00 p.m. except for Fridays, during which the museum is open until 8:00 p.m.. Families and adults can also enjoy the museum during the next free day on Saturday, April 4. There are always some events and activities going on, such as the Painting Dreams event which lasts through April 5. Learn more at denverartmuseum.org.
Denver Skatepark – Explore 60,000 square feet of concrete expanse at the Denver Skatepark. Take a skateboard, bike, or rollerblades to enjoy and challenge oneself in the free park located at 20th Street and Little Raven Street any day of the week.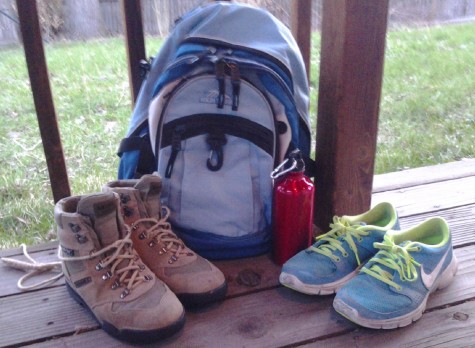 Garden of the Gods – Hike, rock climb, explore exhibits, and relax in the cafe. Enjoy the beautiful outdoors and towering red sandstone rock for free in Garden of the Gods, a National Natural Landmark located at 1805 North 30th Street in Colorado Springs. The park and visitor center are open 5:00 a.m. to 9:00 p.m. daily. Find more at www.gardenofthegods.com.
Hike and Bike – Enjoy the sometimes sunny outdoors and get some exercise on one of many Colorado trails. The Colorado Trail is a 500 mile trail leading from Denver to Durango and is comprised of 28 segments. To hike the trail, visit http://www.coloradotrail.org/. Hundreds of other mountain park trails and bike trails in Colorado are only a Google search away. Find a suitable one or several and take on the activity any time over break. Even more ways to spend break outdoors are listed on http://cuindependent.com/2007/03/24/top-5-things-to-do-in-colorado-over-spring-break/1175.
Spring Fever in Breckenridge – For those who have caught spring fever, there is a cure in Breckenridge known as Breck's Spring Fever Festival. This festival exists until April 19, offering bands, competitions, and more for free admission. Read more about the festival at http://www.gobreck.com/events/spring-fever-in-breck#horizontalTabEvents1.
Study or read at the library – For those students wanting to read a new book or get some honest studying accomplished, the library is always an option. Smoky Hill Library is one option as part of the Arapahoe Library District. Open 9:00 a.m. to 9:00 p.m. Mondays through Thursdays, 9:00 a.m. to 5:00 p.m. Fridays and Saturdays, and 1:00 p.m. to 5:00 p.m. on Sundays, get some coffee and books at 5430 South Biscay Circle in Centennial.
Volunteer – Help others and get community service hours in. Plenty of places have teen volunteer options, from libraries and state parks, to the no-kill animal shelter Every Creature Counts which has Dog Adoption Events on Saturdays. Volunteer in an area of interest while there is free time for the occasion.
Denver Botanic Gardens – Take time to smell the flowers at one of these two Denver Botanic Gardens locations. The Denver Botanic Gardens at York Street are located at 1007 York Street in Denver. The York Street location is open from 9:00 a.m. to 5:00 p.m. daily with general admission of $9 for students with a valid ID and $12.50 for adults. The Denver Botanic Gardens at Chatfield are located at 8500 West Deer Creek Canyon Road in Littleton during the same times with admission costing $5 per vehicle. For more information to witness the diverse collections of plants, visit http://www.botanicgardens.org/.
Denver Zoo – From Primate Panorama to Predator Ridge and Tropical Discovery, spend a day outside with the wildlife. The Denver Zoo is open 9:00 a.m. to 5:00 p.m. daily with $17 tickets for people ages 12-64.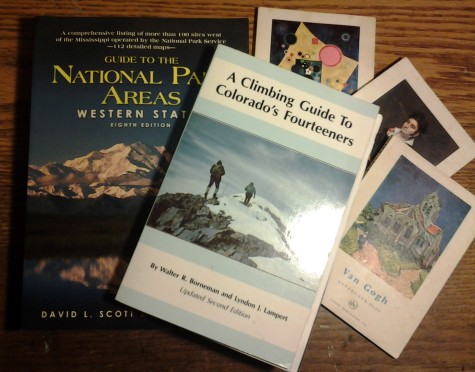 Rocky Mountain National Park – Hike and admire the scenery in the mountains. This year, Rocky Mountain National Park is featuring special activities such as free ranger talks to celebrate the park's 100th anniversary. The park is open 24/7, but there is a fee. Those with a vehicle pay $20 for a pass that lasts all week. Another option is to purchase a $40 annual pass. Learn more at http://www.nps.gov/romo/index.htm.
The Grizzly Rose – Hang out with some friends and listen to live music this break. The Grizzly Rose has been acknowledged as one of the top clubs in the nation by the Country Music Association. Open Tuesdays through Sundays with only Sundays for all ages, this club offers live music, concerts, a dance floor, mechanical bull, pool room, food, and more. Get further information at http://www.grizzlyrose.com/.