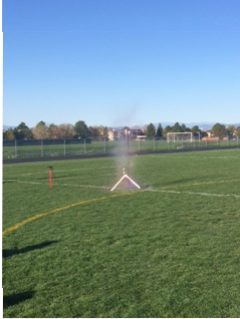 Kyle Rolfe, Staffer

May 8, 2016
David Mitchells Astronomy class built a bottle rocket and launched it Tuesday morning May 3. The goal of this experiment was to experience the engineering design cycle by researching and building a rocket. The launching of the rockets took place on the soccer fields first period. "I actual...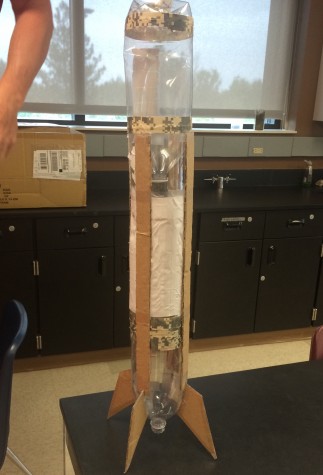 Mahwish Rana, Staffer

October 6, 2015

Filed under Academics
Seniors and Juniors are doing a bottle rocket project. They get to build and launch the project that they built. They have to bring their own materials and use a two liter bottle to build their rocket. "We use two liter bottles as the chamber, the only rule is the chamber cannot be compromis...