Testing Schedules
On Tuesday, April 9, 2019 their will be PSAT and SAT testing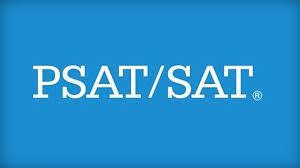 Hang on for a minute...we're trying to find some more stories you might like.
Reminder for Smoky students and parents!
On Tuesday, April 9,2019 their is testing. Freshman and Sophomores will be having the PSAT and Juniors will be taking the SAT.  
If you take the bus they will be picking you up at normal time and at your normal location in the morning. Everyone needs to be at the school by 8:20 to begin testing. During the test you will need to have two number two pencils, a calculator, and a snack if you would like.  You are to leave your phone, watches, and any other device that can connect to the network at home. You will not need anything else on the day of the test.
Once these tests are over the school will be serving lunch until 2:45 PM. There will be no classes after testing and the buses will leave once at 1:00 PM and again at 3:30 PM.
Below is the schedule for each of the following tests.