Star Producer Misleading Information on Spotify about the Vaccine
One of Spotify's star producers has been posting allegedly misleading information about the COVID-19 vaccine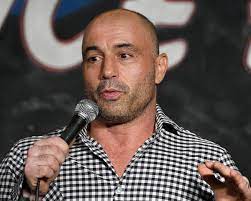 Anestley Asuega , Staffer
March 9, 2022
Like any other common apps we use in our daily lives like YouTube, TikTok, Facebook, and many more, some apps have a policy rule about misleading information on their platforms; However,  Spotify doesn't have a policy rule about misinformation on their platform.
Joe Rogan is one of Spotify's top creators, and had been posting allegedly misleading information about the  COVID-19 vaccines and convinced others to not get the shot. "This is not a vaccine, this is essentially a gene therapy," Rogan said. More than 270 people, including doctors and healthcare professionals, signed a letter to Spotify calling for COVID-19 vaccine misinformation to be addressed.
It had also shown that Spotify is not "canceling" Joe Rogan. "Silencing Joe Rogan isn't the answer," Spotify CEO Daniel Ek said. "We should have clear lines around content and take action when they are crossed, but canceling voices is a slippery slope. Looking at the issue more broadly, it's critical thinking and open debate that powers real and necessary progress.
In the end, Joe Rogan apologized for spreading misinformation. Though Joe Rogan's podcast was never meant to be an accurate source of information – it was always a place for people to sit around, get intoxicated, and have an interesting conversation.
The format of the Joe Rogan Experience hasn't really changed over the years, but the obscene amount of attention the podcast attracts has changed the context of those conversations. When millions of people are listening, it's inevitable that some are going to take Rogan or his guests' opinions very seriously indeed.