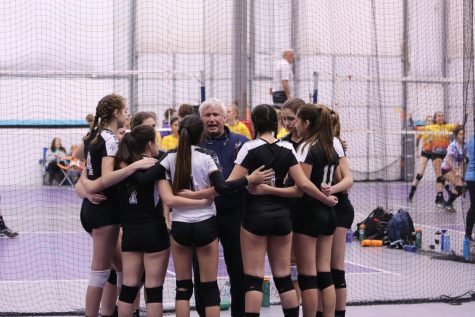 Volleyball has always been a passion to me, it's something that I love to do most. I have been playing volleyball for 8 years now. I play for Smoky Hill High School and I play at a traveling club team when I'm off of the season for Smoky. I have been traveling for volleyball for a couple of years now but I love doing it because I love traveling to different places and doing something that I love.
As much as I love traveling, it's challenging sometimes. Traveling is sometimes hard because you have to keep up with school for the days that you miss and it's definitely something that I struggle but I don't let it get the best of me because I know that I will figure things out. Travelling is so much fun for me and the team because we all just have a blast. I have been in a club named Spikes Volleyball Club for a couple of years now and since we travel we practice a lot and for a very long time. We have long practices because it helps us prepare for the tournament days.
When we travel we are out for four or five days because we have two or three tournaments that we have to play. Our tournament usually is held in s big arena because there are so many teams that come from other states. When it's the day of the tournament and I see the other teams I think it's really cool to see them because they're from other state and it's just cool to meet them. When our tournaments are done we have a day or two to ourselves, and what that means is we go get to explore where we are at and go to places.In  April my team and I are leaving to go play a tournament in Las Vegas.
Our team and family are very excited to go to Las Vegas. Overall, being a traveling volleyball player is hard at times and fun at times but I love to do it no matter how hard it gets or challenging because volleyball is so important to me and that will never change. I love to travel with my amazing team and bond with them more and more because at the end that is what really matters to me. It's to be a strong team.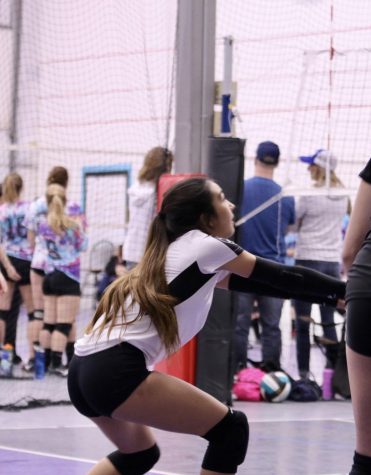 Also, I think that traveling gives me more experience for  volleyball because we play against challenging teams and it prepares me when I want to play volleyball in the future for college. Traveling is probably my favorite thing to do with my team and I can't wait to travel with them and make more memories with them because that is also very important to me because those are my best friends and I love playing with them and I love traveling with them. I hope to continue this journey in the future and to continue to learn valuable volleyball skill with my teammates.
Bianca Richerson, Staffer
Jan 24, 2020

New Smoky Hill High School Trend

(Story)

Oct 25, 2019

Smoky Goes To State!

(Story)

Aug 28, 2019

School Year Goals and Excitements

(Story)

May 17, 2019
May 17, 2019

Next School Year Resolutions

(Story)

May 15, 2019
Sep 07, 2018
May 08, 2018

What it's like to be a traveling volleyball player

(Story)

Apr 20, 2018

Physics Class Presentations

(Story)

Apr 18, 2018

Social Studies Guest Speaker

(Story)

Jan 16, 2018

Charlie And The Chocolate Factory

(Story)

Jan 16, 2018