Soccer season 16-17 review
Hang on for a minute...we're trying to find some more stories you might like.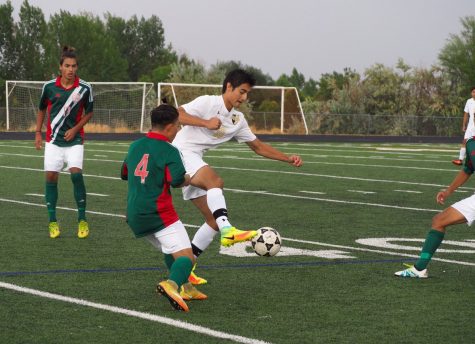 The soccer season has come to an end; the final game was held on Tuesday Oct. 18. This season has not gone the way I had hoped it would. Both Junior varsity and Varsity really disappoint me.
With all the talent that was on the team, I really thought that we would be able to go to state. To be fair, there were a lot of new players that joined the team, that could be the cause of the losses and adding new players adds a lot of pressure to the team.
Not saying that the new talent sucks, but maybe they messed up the chemistry we usually have as a team. It is a whole different feeling when you step on to the field and have everyone watching you.
Our overall record for varsity was 4-11. Not the greatest of records to be bragging about. The teammates seemed to get along socially but on the field they just fell apart.
The team itself is pretty hidden so we could only have hoped that they knew what they were doing.
Now the coach can see what needs to be corrected so that we can do better. It is not bad that we lost so many games because now we can fix what we need to fix to become a better team.
I hope by next season the team has found their stride to bring some more wins and maybe trophies to the Smoky Hill name. The soccer team had a lot of expectation to reach but they could not reach it and now all we could do is wait and see what is to become of our team.