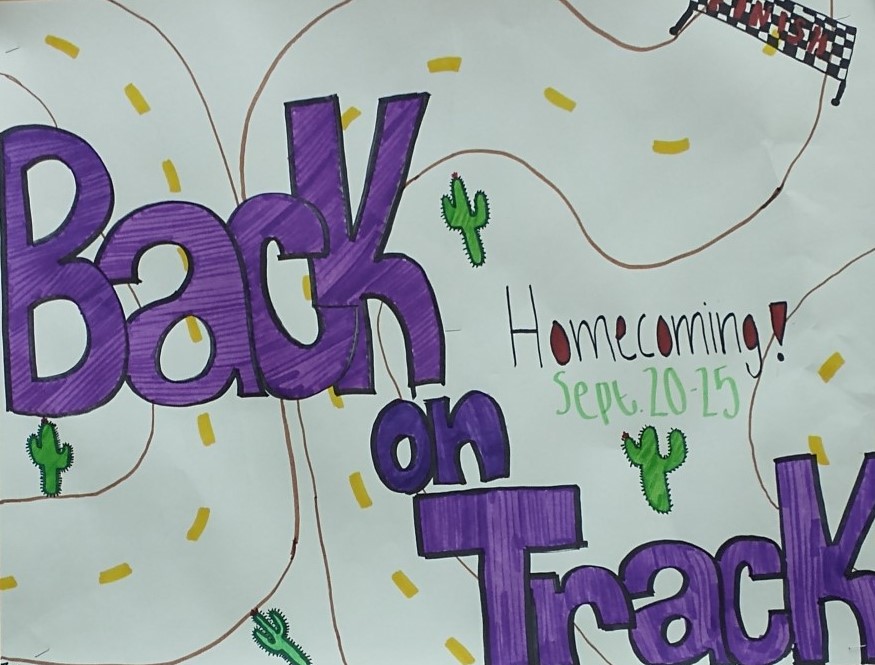 Tayler Sewick
This year's homecoming week is only a little less than one month away, and it has a lot of SHHS students excited about the week's activities and all the fun they will bring. Some students aren't sure what they will and will not do during homecoming. The highlight of the year, homecoming week is filled with exciting events; Whether, it be the football game, the parade that runs through the street, or the dance that takes place on Saturday of that week. Here are some comments that the SHHS community gave about homecoming.
When asked about her feelings on homecoming, Kimberlin Coffman (12) said, "My favorite parts of Smoky Hill Homecomings are probably the excitement during the football games and the booming beats coming from the DJ Booth during the dances. Just being able to hang out with people and have a good time is cool. The class dress days are pretty awesome too, with all of the crazy outfits that students come to school in, I am excited to see what people come up with this year." Others are more excited about some of the other events during the week.
"I and one of my friends love participating in all of the homecoming week activities, especially the football game and the dress days. The events that take place during homecoming week are a lot of fun. My friend and I go to the dance, but mainly because it's a great place to hang out with friends we don't see very often," said Andrea Sympson (11).
Still, others are excited for the reason that this year is their first homecoming week. "I am stoked for my first homecoming because it'll be a great place to chat with my friends and get to know people. I am excited about the football game and the dance, other than that, I don't know. My friends and I will have as much fun as we can during homecoming, and hopefully, meet new people along the way," said Mattias Ababu (9). This year's homecoming will be one to remember, especially since we're all back in person now. Homecoming has got something for everyone and is all about having fun. Homecoming is the highlight of the year, and you don't want to miss it.