Places To Go To Help You Be Successful
Testing Center, English/Social Studies Resource Center, Math/Science Resource Center, Tutoring Center
Hang on for a minute...we're trying to find some more stories you might like.
There are many ways to get help in school. There are resource centers, a testing center, a tutoring center, and you can schedule meeting with teachers when they are available. Karen Hamilton, the teacher that works in the social studies resource center, said " the tutoring center is not open yet, but when it opens, it will be the number one place to go to get help." When the tutoring center is open, there will b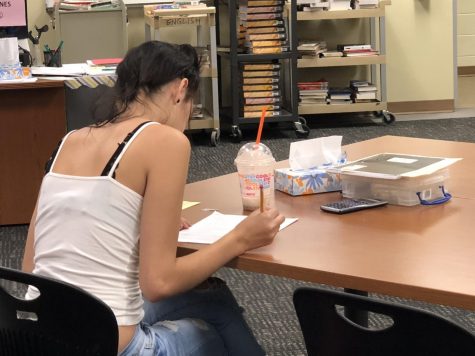 e teachers assigned for the whole day so that students can get help. The schedule for it has not been released so we don't know what time they open and close. There are resource centers that you can access for each subject as well. Math and science share the same room and social studies and english share the same room. Both resource centers are open from 7:30 in the morning to 4:00 in the afternoon.
The testing center works differently. Everyday it opens at different times. On Monday, Wednesday, and Thursday, they open at 8:00 and close at 3:30. On Tuesdays and Fridays, they open at 7:15 and close at 3:30. I asked Leah Brown, the teacher that works in the testing center, why the testing center hours are different then the resource centers. She told be that last year the testing center and resource centers opened and closed at the same times. She told me " since the testing center is still new, the times can still change, but they are different this year from last year because it will help students use their off periods more wisely. Last year some students just came after and before school and wasted their off periods doing nothing." If students don't have any off periods, they can contact Mrs.Brown and she will work with them so that they can still get what they need done. I talked to Paulos Kassahun, a student, about how he uses his off period and he told me " I go to the social studies/english resource center with his friend and works on his homework." He goes to this resource center because he is comfortable with one of the teachers there, and this allows him to work freely.
The information that is provided above is for this year. All of this can change next year.