One Acts Festival
The Smoky Hill puts on a show with their annual, student run festival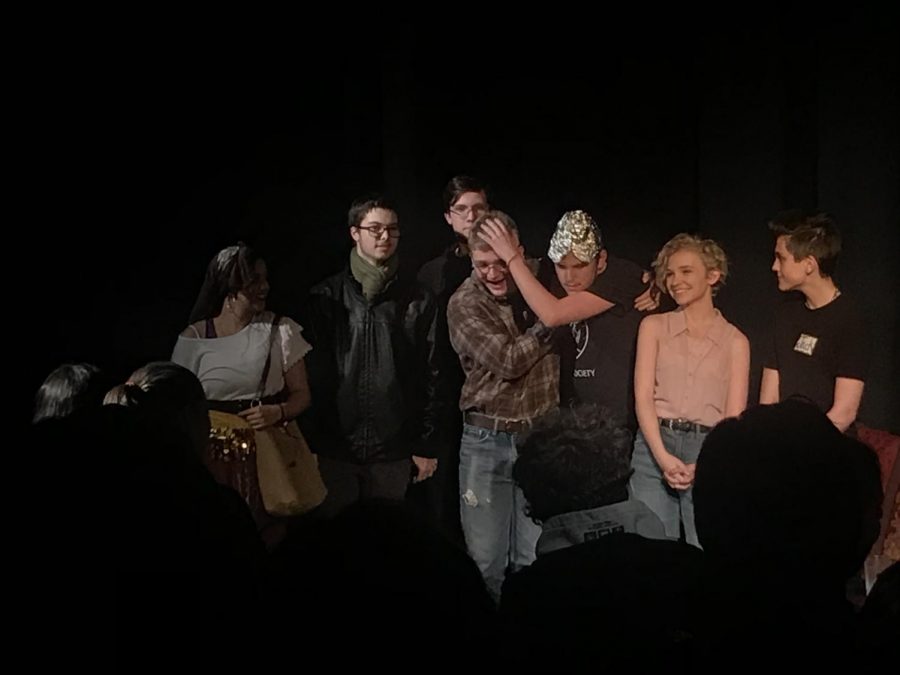 Tracy Johnson, Staffer
April 14, 2019
On Thursday, April 11 and Friday, April 12, the Smoky Hill drama program hosted the annual One Acts festival. Student directors could write and cast their own production to be one of the eight featured in the festival.
Student director Victoria Walton,12, directed a play called "A Wedding Story." The play was about 9 minutes long. The play starts off with a narrator reading a fairy tale to a group of young children. The narrator, however, changes the story so that the bride and groom have an unrealistic "happy ending", which they object to.
"I really liked this story because it's funny and handles darker themes in a light way.  It's easy for everyone to understand and a little offensive, just the way I like it. It was a joy to direct and my cast was amazing," said Walton.
Christabelle Deeng, 9, was casted by Lydia Bennet and Christina in their show, "Lupe and the F Train Monster". Tells the story of a little girl on a subway who can't beat her video game. Little did she know that she would be apart of when when she has to defeat a monster.
"It was hard at first since sometimes we couldn't get the whole cast together to block or do read through and everyone was always a bit busy," said Deeng, "But when we were together, we were laughing and joking a lot since we got distracted easily."
Luz Moreno, 10, said, "It was great to see my peers in the Smoky Hill performing arts be able to work with each other and produce the shows. Everyone worked extremely hard to put them together and they were able to create something incredible."