New Hallway Sweeps at Smoky
What the newly instated sweeps are about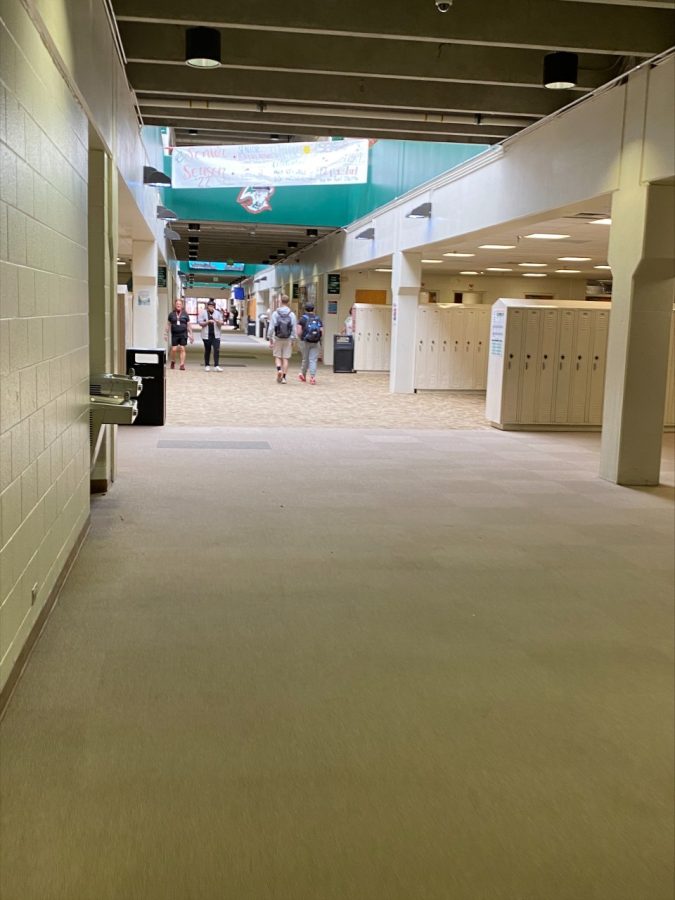 Aubree Maxfield, Staffer
April 17, 2022
Implemented on April 6, Smoky has decided to conduct random hallway sweeps around the school to ensure that students are in the classes or out of the halls at the correct times. Students have been active by actively skipping their classes, and not worrying about consequences.
The school has seen inappropriate behavior on the rise this year.
 According to the Smoky Hill High School Newsletter from April 6, 2022, "We have seen an increase in active ditching and hallway loitering which has led to instances of student behaviors that are deemed unsafe and inappropriate."
The sweeps will be there to ensure safety and timeliness. They will be conducted thoroughly and at many times of the day.
According to the Newsletter, "We are implementing a hall sweep process aimed at reducing truancy and increasing safety within our building." Hall sweeps will be conducted, randomly, after the tardy bell has rung.
Students must be able to show that they are not skipping.
Students should not leave class without a hall pass. According to the Newsletter, "Students leaving class during instructional time must have a hall pass assigned to them by their teacher." 
The hall sweeps also incorporate students that are on their off period.
According to the Newsletter, students who are on their off-period and remain on campus are only allowed to be in the cafeteria, in the library, or on the outside patio.
Smoky believes that students can listen to these rules. According to the Newsletter, "We value our students and firmly believe that they can adhere to these expectations."