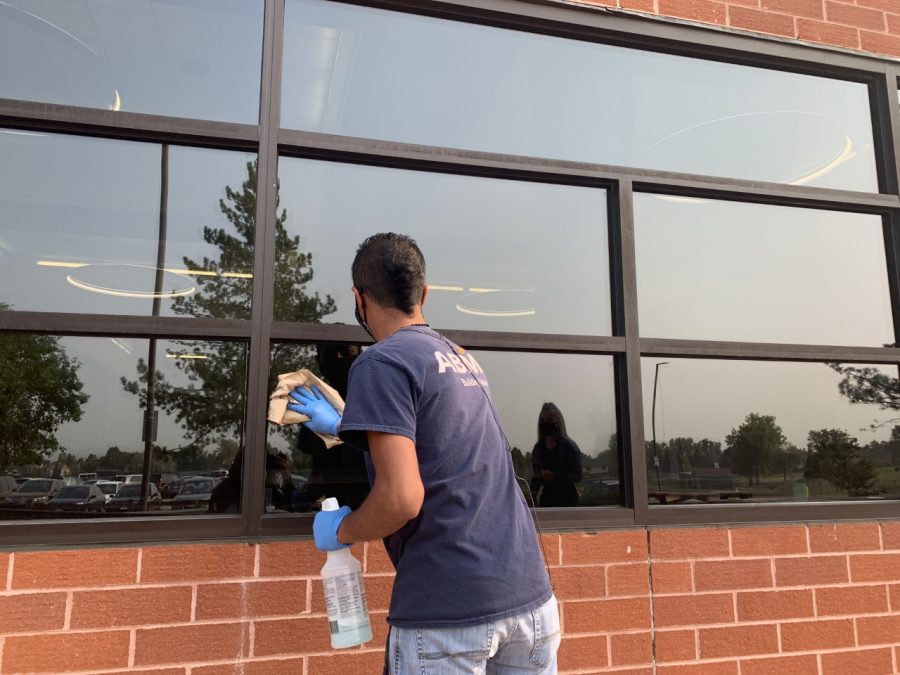 Photo by Hewan Yoseph
     The Cherry Creek School District has been making sure everything is kept sanitary for students and staff during the COVID-19 pandemic. The janitorial staff has to meet certain standards in order to keep schools open and the administration has also implemented mask and social distancing policies.
     Amanda Lucas, the head of Smoky Hill High School's janitorial staff, gave details of what she and her fellow custodians are expected to do in addition to their normal duties.  "I have been instructed by my supervisors Jeremy Gast and David Henderson as to what they expect from my staff," Lucas said. In addition to regular maintenance services, they are required to use a backpack sprayer to sanitize three times a day all of the urinals, toilet seats, doorknobs, railings, and anywhere else kids would potentially put their hands. 
     The administration policy is closely followed by SHHS staff. Smoky Hill students and staff are required to wear masks at all times, as well as keeping a safe distance of six feet away from each other as much as possible. When asked how hard it is to keep these policies in place, SHHS principal's assistant John Thompson stated, "You know, I think there's challenges in place for everybody, but it's what we have to do and it's the rules at the time."