Are Phones the Reason for Bad Grades?
Hang on for a minute...we're trying to find some more stories you might like.
Phones in classrooms isn't a good idea right? But depending on who it is it can be a distraction or a very helpful tool.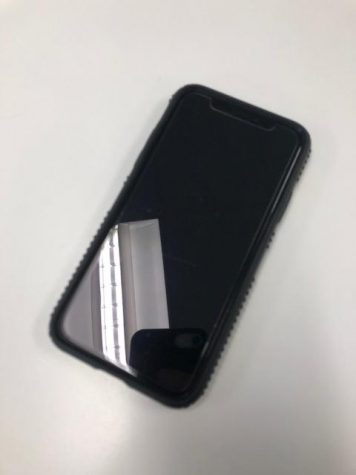 As you sit down in the classroom you begin working on the math assignment that is due at the end of class. But right before you begin to write you get a text, you quickly answer then you decide to take a Snapchat, then play a game, then watch Youtube. Before you knew it the teacher was collecting assignments.
The phone was originally made to communicate from long distances away, but as technology progressed it made communication between acquaintances easier and is now part of everyone's day to day life. Phones are sometimes described as a addictive device to cope with boredom, which is why I propose that Smoky Hill bans phones in school to make a better learning environment.
In the article called, "Driven to Distraction" by the new site called The Economist said,"Sherry Turkle of MIT, who has been studying the effects of technology on users' psyches for decades, believes that smartphones have made it harder for people to form connections with each other, or even to be at ease on their own. Some participants in one study, which required them to sit alone without a smartphone for 15 minutes, chose to give themselves a painful electric shock to escape the boredom."
Some classes are very boring and students use the time they could be studying for a quiz, to use their phone to entertain themselves.
The University of Nebraska's new site called Nebraska Today had an article called "Study: Digital distraction in class is on the rise" by Leslie Reed that said, "It's not just a quick glance to see if someone's trying to reach them. Students in the study estimated that, on average, they spent 20 percent of their classroom time using digital devices for activities unrelated to class".
Phones are one of the main distraction in the classroom, and by banning their use in school grounds – such as they did with hats–, Smoky Hill will have a better learning environment for their students.